I'm pretty sure it wasn't much of a present to drag D out of bed for a 7:45 am visit with Dr. Shuler on his first birthday. Thankfully (unlike daddy) he happily got out of bed so we could be on our way.
He checked his diaper bag for any surprise presents as we waited to go back.
Once we got back to a room, all D could focus on was the "ball" hanging from the ceiling.
Daddy was such a good teammate in the "ball" game.
To celebrate the good news and the Big Day, we took D to the best place around....
Opening the car door we were hit with the amazing smell, but walking inside...it was almost sinful.
D was memorized as he watched the doughnuts being made.
When you order the plain glazed doughnuts, they pick them right off the conveyor belt and put them in your box. Talk about fresh!
Ahhh!!
The birthday boy couldn't stand it any longer...he was ready to see what all the talk was about.
The anticipation was almost more than he could stand.
And with that first...
delicious
bite
he completely understood the obsession with the "Hot Now" sign.
And he had to have "dome" more.
This is what's left of D's first hot, fresh, melt-in-your-mouth, Krispy Kreme doughnut. (He doesn't quite understand how much of a party foul not finishing your doughnut is yet. We're working on it.)
So next time you drive by a Krispy Kreme Doughnut Factory, and the "Hot Now"
sign is lit up, you really should stop. Really. Do it.
Take it from D...but get a driver.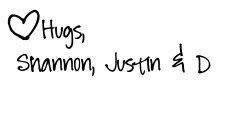 P.S. Be on the lookout for party pics coming soon! :)