On day fifteen of our house being listed....
After an open house that NO ONE came to (it was storming like crazy)....
The very first people who came to look...
made an offer and we have a signed contract!!
Now if only step two of this could work out so nicely.....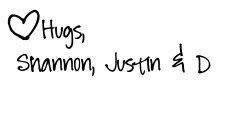 P.S. Joshua is having his Norwood this morning. Please keep him and his family in your prayers!