I am thankful for my amazing husband. His support, his love, his understanding, his faithfulness.
I'm thankful for the life of my precious boy who is a constant reminder of the incredible God we serve.
I am thankful for the baby growing inside of me. Thankful that we will be blessed again with a tiny life to care for, to enjoy, to protect and to love.
I am thankful for a loving, supportive family, who understands even when they don't want to. I am thankful that they love my precious boy.
I am thankful for wonderful friends, both real life and virtual, for the support and love they share.
I am thankful for my heart momma friends. But for some of them, my heart aches with an awful pain. On a day filled with thanks, their hearts are filled with emptiness. I am thankful to be able to pray for them.
I am thankful that we serve an awesome God.
I hope you all had a wonderful Thanksgiving! What are you thankful for?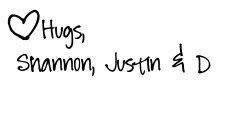 PS Hope for BraveHEARTS has the opportunity to win $500 as a favorite Midlands (SC) charity. Help us win by going here and voting!!!